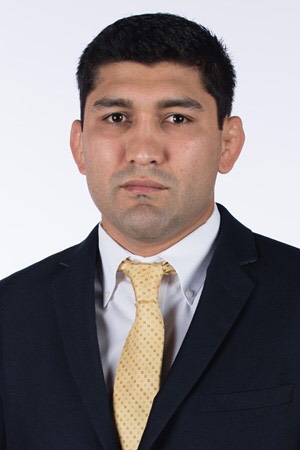 Manny Rivera was named head wrestling coach at CSU Bakersfield in July of 2016 following five years as an assistant at Big-12-member North Dakota State. He becomes just the fourth head coach in program history.
In 2015, he helped coach senior 174-pounder Kurtis Julson to an eighth-place finish and 184-pound junior Hayden Zillmer to a sixth-place finish at the NCAA Championships. As a team, the Bison won the NCAA West Regional/Western Wrestling Conference championship with 70.5 points with five individual champions and one runner-up.
Rivera joined NDSU in 2011 after spending one year as an assistant coach at Virginia and two years as a graduate assistant at Minnesota. While at Virginia, he helped coach two All-America performers.
While a graduate assistant for the Gophers, he also served as the assistant director at the School of Champions, a wrestling training program for junior high and high school students. Additionally, he was a volunteer wrestling coach at Rosemead High School.
A native of El Monte, Calif., Rivera was a three-time NCAA qualifier at Minnesota and earned All-America honors as a senior after finishing seventh at 141 pounds at the NCAA Championships. He was also a starter on Minnesota's 2007 national championship team. He finished his career with a record of 113-40 and 27 pins and was team captain as a senior.